SAVE THE DATE - 2021 aPA Convention

June 11-13, 2021
Hampton Inn and Suites
Orange Beach, AL
---
Coming Soon
Discounted Registration for aPA Members
---
Independent Study Workshops Available!
Independent Study Workshops are approved for APA Credit only and are not available for NBCC credit.
---
Program Topic: Grief & Grief Therapy
Format: Video/Reading
CE Credits: 1 hr
Presenter: Dale Wisely, Ph.D.
Cost: aPA Members - No Charge; Non-Members $10.00
Summary: Grief is a universal human experience. Mental health providers often work with the bereaved, particularly when it is complicated by the circumstances of the loss or when it is experienced by those who are already in psychological treatment. In this presentation, clinical psychologist Dr. Dale Wisely discusses stages of grief, special problems associated with traumatic bereavement, the relationship between love and grief, and therapeutic considerations for working with the bereaved.
---
PROGRAM TOPIC: ADHD UPDATE: Who Outgrows ADHD?
FORMAT: 1 hour lecture
CE CREDITS AVAILABLE: 1
Presenter: Dale Wisely, Ph.D.
SUMMARY: In this update on recent ADHD research, we learn that prospective studies suggest that some children with ADHD do "outgrow" it, and some data suggest different characteristics among children with ADHD that may predict whether the disorder does or doesn't persist into adulthood. The update reviews the research and clinical implications.
---
PROGRAM TOPIC: Sleep Deprivation in Teens: Burning More than the Midnight Oil
FORMAT: Video (90 minutes), independent reading (90 minutes)
CE CREDITS AVAILABLE: 3
Cost: $60 for members / $75.00 for non-members
Presenter: Mary Halsey Maddox, M.D. (Video)
Reading: PEDIATRICS Volume 134, Number 3, September 2014.
Dr. Maddox presents a lecture on the purpose of sleep /sleep requirements, reality of sleep in today's teens and the consequences of sleep deprivation. The required article from PEDIATRICS will further expound on these issues.Chronic sleep loss and associated sleepiness and daytime impairments in adolescence are a serious threat to their academic success, health, and safety. Understanding the extent and potential short- and long-term consequences of sleep deprivation is essential to get health care for this population, and has significant implications for public health policy. This activity reviews the current literature on sleep patterns in adolescents, factors contributing to chronic sleep loss (ie, electronic media use, caffeine consumption), and health-related consequences, such as depression, increased obesity risk, and higher rates of drowsy driving accidents. The report also discusses the potential role of later school start times as a means of reducing adolescent sleepiness.
---
Trust Ethics and Risk Management On Demand Webinars/ Sequences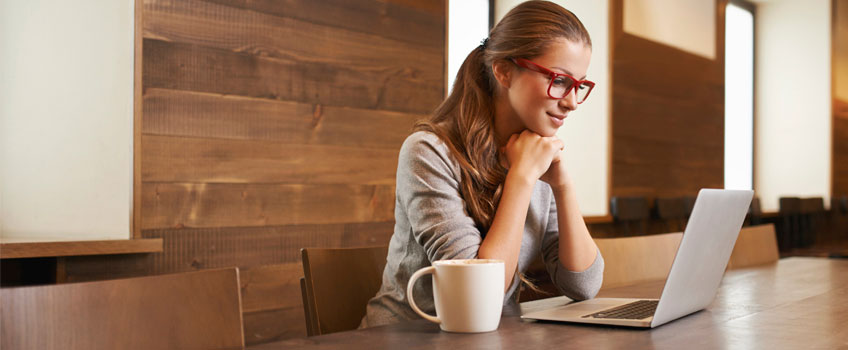 Support the Alabama Psychological Association each time you register for a Trust Ethics and Risk Management Webinar/Sequence
The Trust is offering our association a way to benefit from each purchase of its Ethics and Risk Management Continuing Education Webinar Sequences.
While The Trust's live workshops involve new content in a classroom setting and the potential to spend time with colleagues, not everyone can attend at the time and place the workshop is scheduled. Webinars enable you to earn CE credits without travel, lodging, and days away from work. Webinars also enable you to view content (and pause, fast forward, and rewind) at your own pace.
If you unable to attend The Trust's live Ethics and Risk Management Workshops, you can now virtually attend any of four webinar sequences and attribute a portion of the registration fee to the SPTA representing psychologists in your state. You can do this simply by entering the promotion code TRUST-AL during webinar registration.
Choose from the following Trust Ethics and Risk Management Webinar Sequences:
Sequence II:
Legal and Ethical Risks and Risk Management in Professional Psychological Practice: Risk Management in Specific High Risk Areas (6 hours)
Sequence III:
Ethical Decision Making and Risk Management in Clinical Practice (6 hours)
Sequence IV:
Adventures on the Electronic Frontier: Ethics and Risk Management in the Digital Era
(6 hours)
Sequence V:
Hot Topics in Ethics and Risk Management (6 hours)
Sequence VII:
Working with Couples and Families, Risk Management with the Suicidal Patient, and Legal and Ethical Issues presented by Retirement (6 hours)
Here's how to earn 6 CE credits and support your State Psychological Association:
Click here

to go to The Trust's On-Demand Webinar Page, select a webinar, register

(include the promotion code TRUST-AL

), and create a login

View the webinar on a web-enabled device at your convenience

Pass an online exam and complete a brief online webinar evaluation

Download and print or save a PDF of your CE certificate

Individuals and groups insured through The Trust Sponsored Professional Liability Insurance Program may qualify for a 15% discount on their annual insurance premium for two consecutive renewals by submitting certificate(s) along with their insurance renewals
---